Thankyou for visiting my website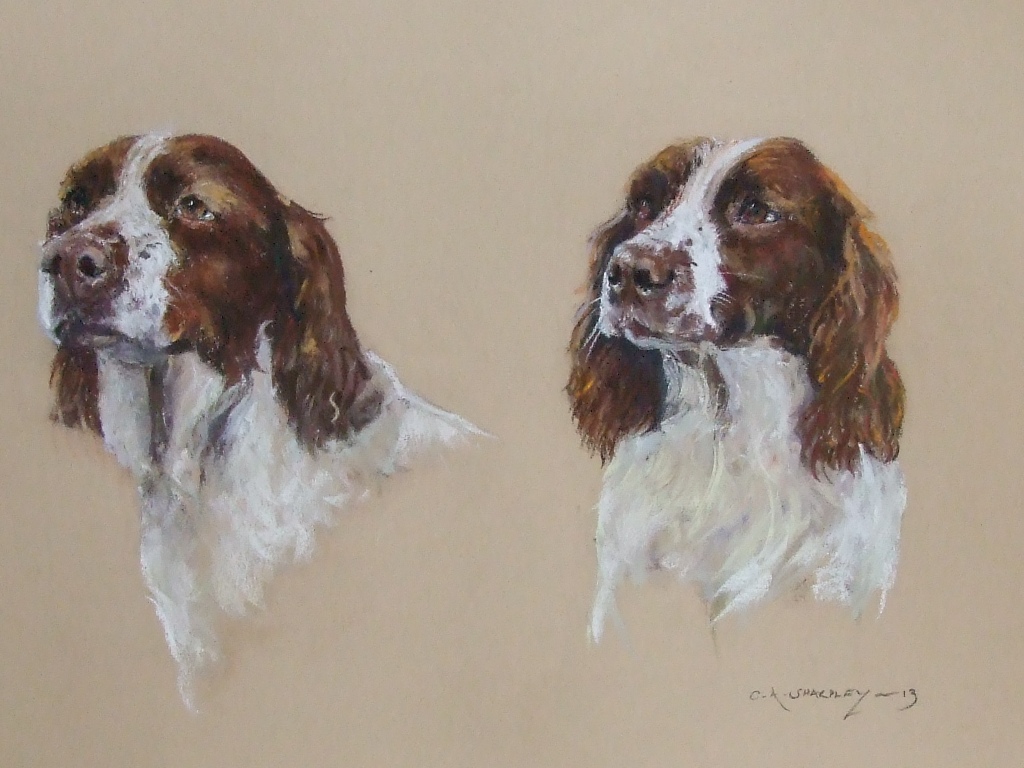 I am an English artist living and working in Gloucestershire, UK. I work in pastels and in oils, generally drawing and painting horses and family pets but also other subjects, including landscapes and portraits.

I'm lucky to follow a long line of artists (some of national distinction) on both sides of my family. Sir Martin Archer Shee was president of the Royal Academy at the end of the 18th century, whilst my paternal grandfather, Reginald Sharpley left many poignant sketches of the countryside around the Western front of World War 1. My father took up water colours, capturing the rolling landscapes around him with remarkable skill for someone who came to art after a life-time devoted to his farm. I'm proud to continue this tradition.

I spent my early years on the family farm in Gloucestershire before school at St Mary's Convent, Shaftesbury. I then undertook a secretarial course in Oxford before setting off for Florence to study with the famous Signorina Simi, supporting myself as a pavement artist when funds were short. Horses have always been a major part of my life, so on my return home my familiarity with the North Cotswold Hunt and its pony club meant that I had a ready-made source of subjects. I started to paint local hunters & eventers, gun dogs and family pets. Today, over 30 years later, I've committed thousands of those 'people' to paper or canvas.


This year I will be attending.

April 17th North Cotswold pt to pt
July 1st. Monmouth Show
July 23rd NCH Terrier show Broadway
July 29-39 Calmsden Horse Trials
August 4-6 Festival of the Horse Gatcombe
August9-13 Hartpury Horse Trials
September 2nd. Moreton in Marsh Show
September 9th. Frampton Game Fair
October 14-15. Broadway Horse Trials